Holiday Pack Tasting Notes
Domaine Rietsch Crémant d'Alsace Extra Brut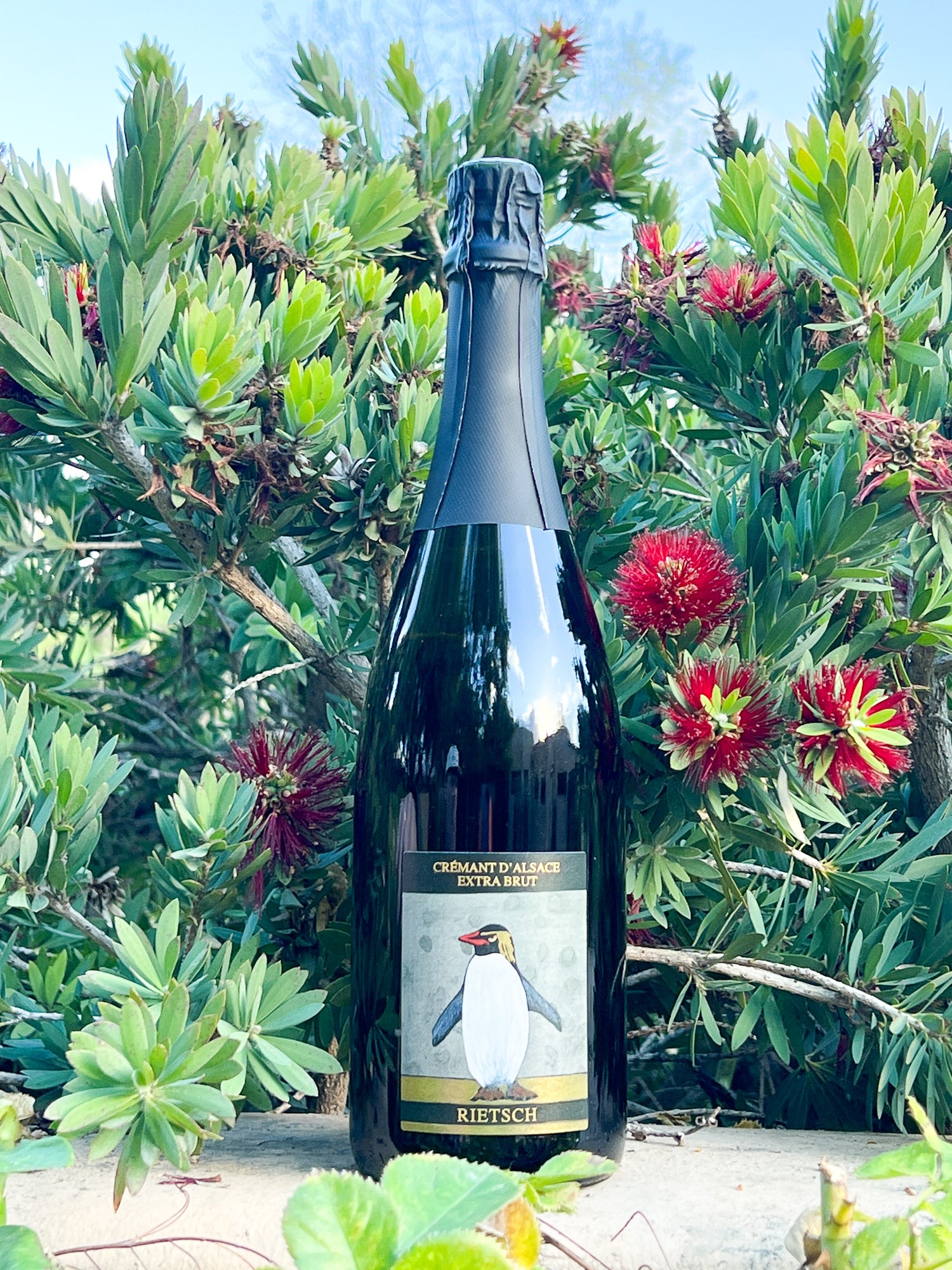 Tasting Notes
Austere, cerebral, buoyant and mineral driven. Apple skins, lemon, and vanilla.
Good to Know
GrapeAuxxerois, Chardonnay, and Pinot Gris
RegionAlsace, France
WineryDomaine Rietsch
SoilClay-limestone
Vintage2018/2019 (with 2020 juice added)
FermentationChampagne Method, a.k.a. Traditional Method
Winemaker Profile
"Grassing, surface tillage and planting of green fertilizers are the centerpieces of our cultural conduct. They allow the native flora and fauna to create a balanced environment and promote the expression of the terroir."

Converted to organic farming in 2008, Domaine Rietsch has been producing wine since the 1970's and has familial roots in the Mittelbergheim region since the 17th century. Over the last decade, Domaine Rietsch has become particularly committed to producing "natural" wines by way of winemaker Jean Pierre Rietsch - an approach to winemaking which they describe as "respectful as possible to the vines and the earth."
Fossil and Fawn Chardonnay
Tasting Notes
Bazooka bubble gum wrappers, gravel driveways, and beautiful stone fruit.
Good to Know
GrapeChardonnay
RegionWillamette Valley, Oregon
WineryFossil and Fawn
SoilFine glacial loess and marine sedimentary loams
Vintage2021
FermentationSpontaneous
Winemaker Profile
"We aren't too interested in bold manifestos or style declarations - our goal is to make wines that we like."

What started out as a single-site bottling for their family vineyard to serve as a sales pitch for potential grape buyers, Fossil and Fawn became a full blown wine label in 2013. Jim Fischer and Jenny Mosbacher focus on making wines they like using a low intervention approach to winemaking that, put simply, let's the vineyard "do the talking."
Monticelli Bianco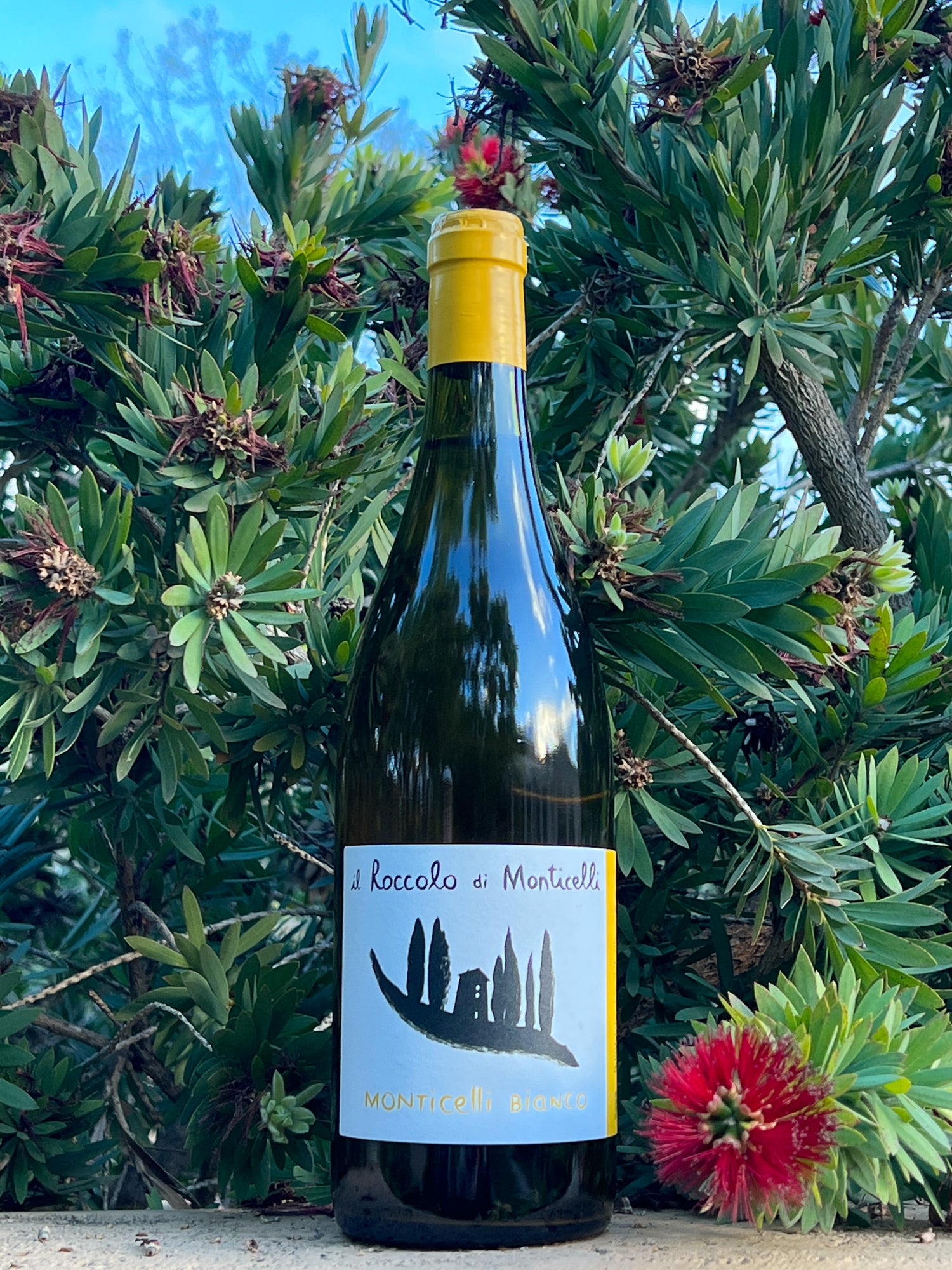 Tasting Notes
Pecorino rind, overripe pineapple, orange pith, cedar, bitter nut, cherry tomato acidity, grandma's pie, hay, structured tannins.
Good to Know
GrapeGarganega and Trebbiano di Soave
RegionVerona, Italy
WineryIl Roccolo di Monticelli
SoilCalcereous
Vintage2020
FermentationSpontaneous
Winemaker Profile
"This production method requires a great understanding of the rhythms of nature, whose extraordinary beauty is revealed. Therefore, the relationship man - territory - wine acquires great importance."

Born out of the restoration of an old family vineyard, Silvia Monticelli seeks to pay tribute to the land and its biodiversity, making wines which are meant to be authentic expressions of the soil from which they are grown.
Hannes & Claudiu Rosa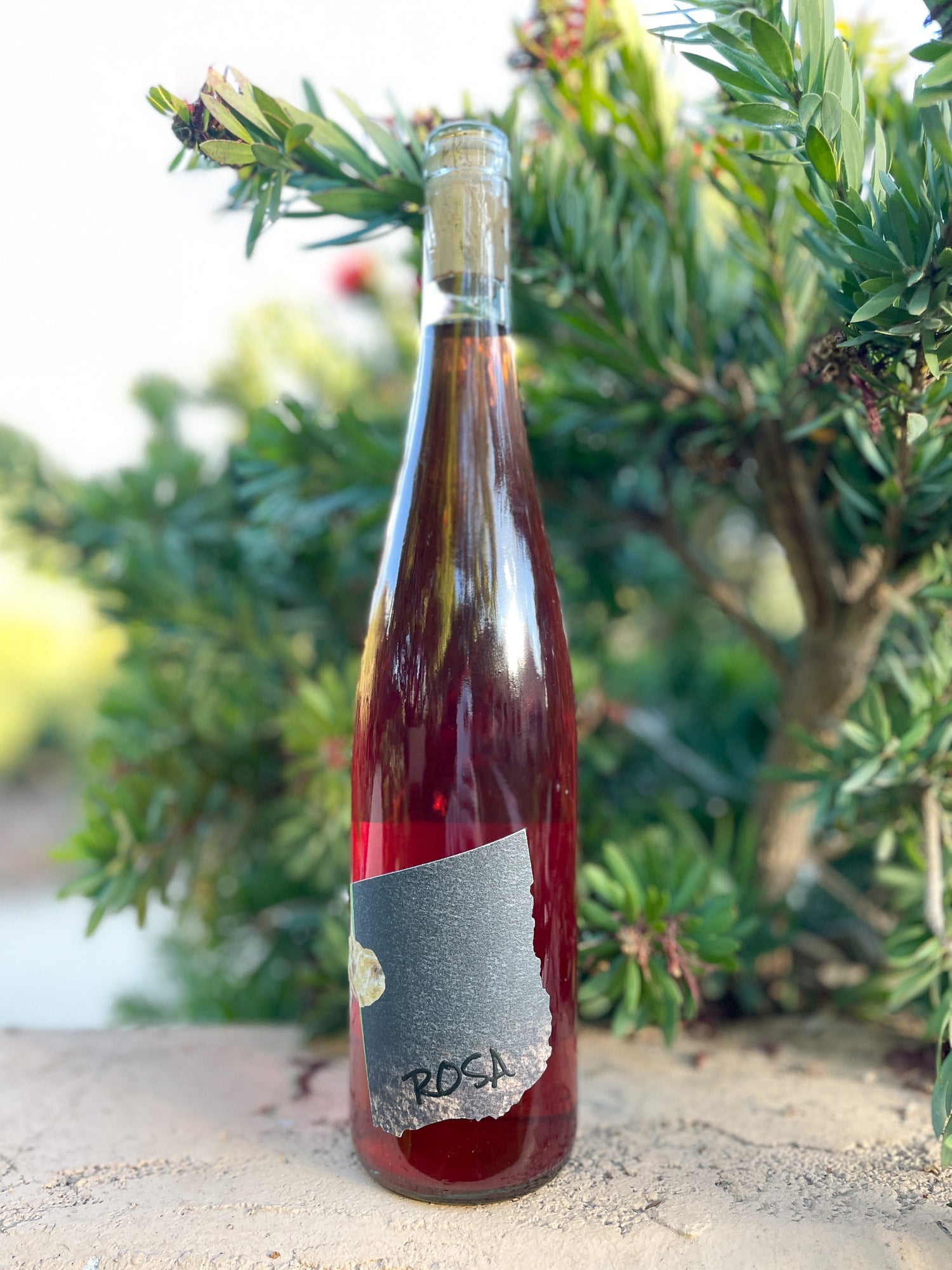 Tasting Notes
Fucking good. Poppy and effervescent. Raspberry, watermelon, fruit punch and slate.
Good to Know
GrapeGrauburgunder, Muller Thurgau, Portugieser, and Dornfelder
RegionPfalz, Germany
WineryMonticelli Bianco
SoilLimestone and red sandstone
Vintage2021
FermentationCo-ferment of two white and two red varietals, maceration and semi-carbonic.
Winemaker Profile
Hannes and Claudiu are a true dynamic duo who give an extraordinary sense of vitality and perspective to their occupation, creating some of the most animated and beautiful wines we've tasted. Based in the Southern edge of the Pfalz and close to the Alsatian border, they farm and cultivate wine which has been in Hannes' family for over two generations.
La Vinoterie Red Red Wine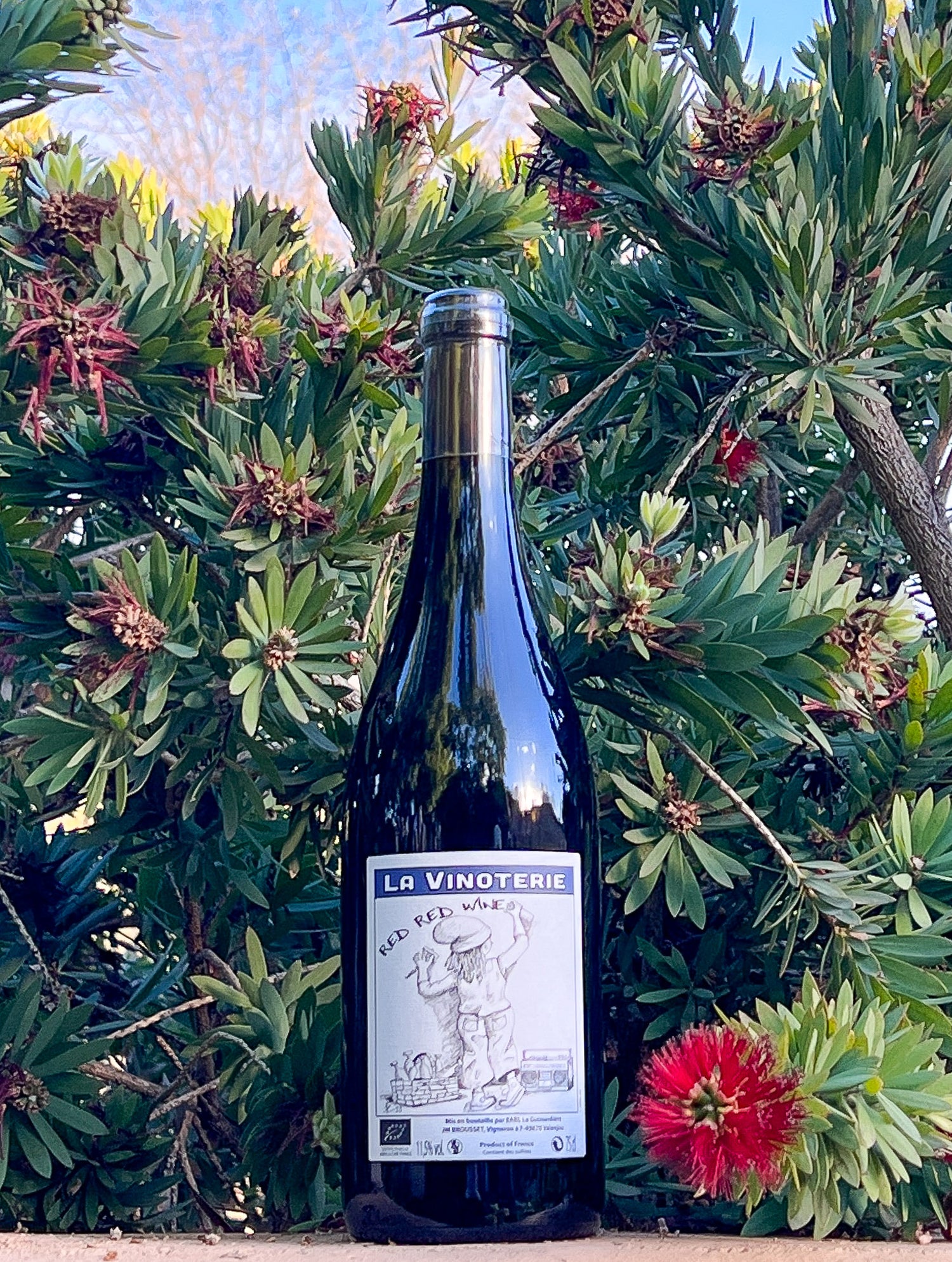 Tasting Notes
Bright and beautiful, but asking to be chilled. Bits of blackberry, old furniture, cigar and herbs.
Good to Know
GrapeCabernet Franc, Grolleau, Chenin Blanc
RegionL'Anjou Noir, France
WineryLa Vinoterie
SoilSchist, slate, spilite, and other dark rocks
Vintage2020
FermentationWhole cluster maceration
Winemaker Profile
With the formation of his solo label, La Vinoterie, in 2017, Jean-Marie Brousset has since pushed the boundaries of conventional winemaking, deploying unusual techniques and grape blends to masterful effect, creating wines which are both systematic in their approach to quality and stirring in their essence.
La Syrah de La Pinède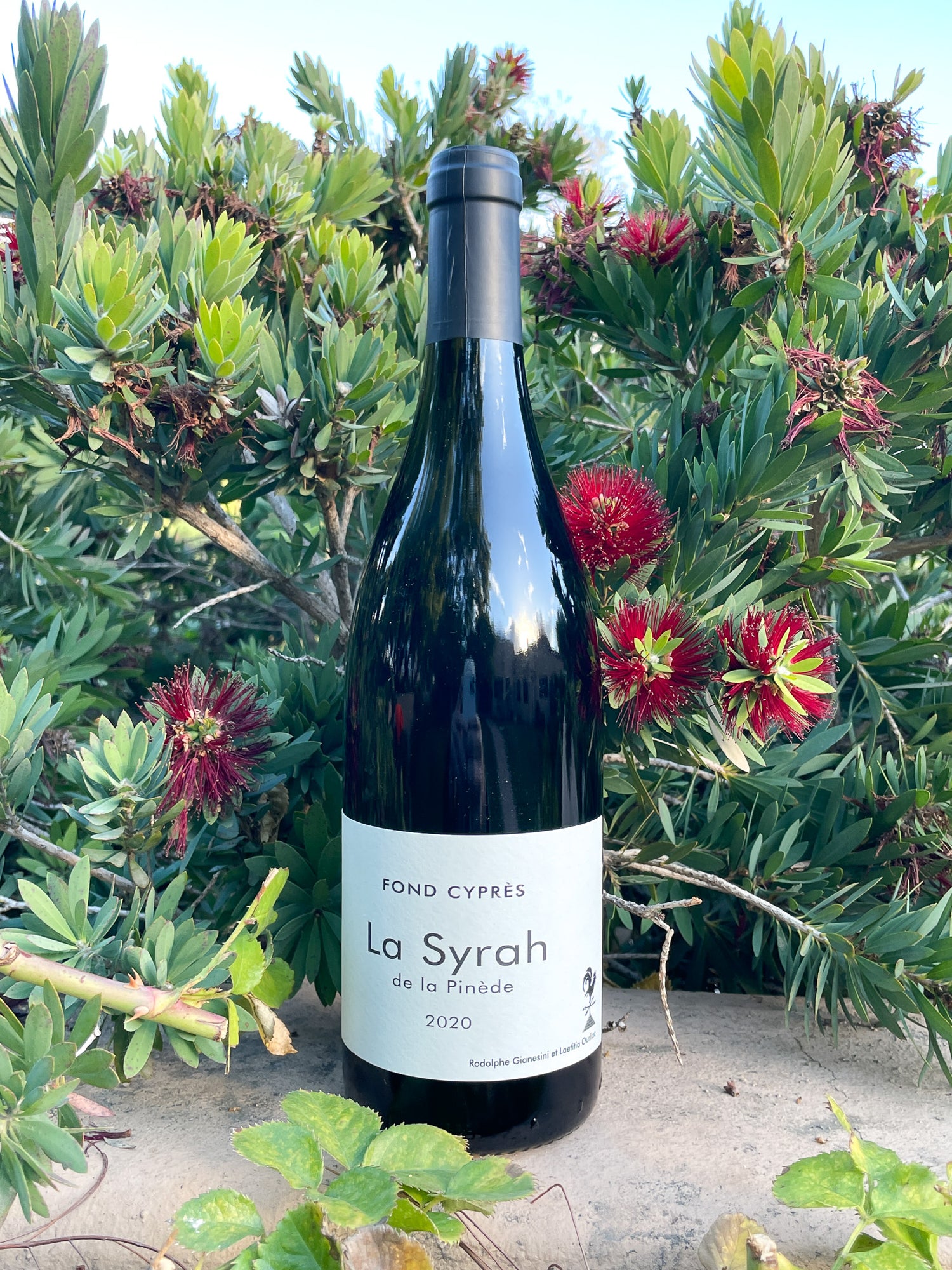 Tasting Notes
Beautiful dark fruit gives way to velvet dreams of pine trees and baking spices.
Good to Know
GrapeSyrah
RegionCorbières, France
WineryDomaine Fond Cyprès
SoilBlue marl
Vintage2020
FermentationSpontaneous
Winemaker Profile
Founded in the early 2000's by couple Laetitia Ourliac and Rodolphe Gianesini, the wines of Fond Cyprès are a thoughtful reflection of the regional aesthetic, and in their words "highlight the concentrated expression of a grape variety attached to its plot." The wines of Fond Cyprès are soulful expressions that beautifully exemplify the magic of natural winemaking.